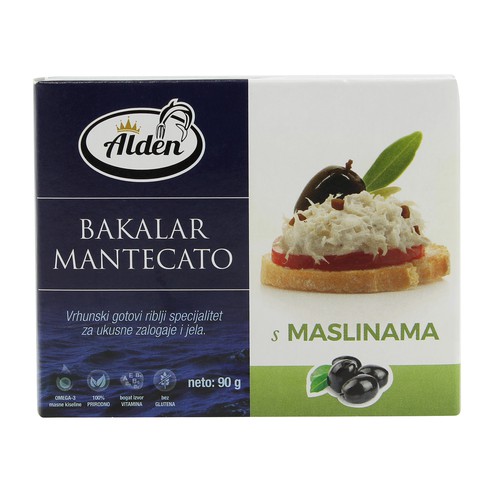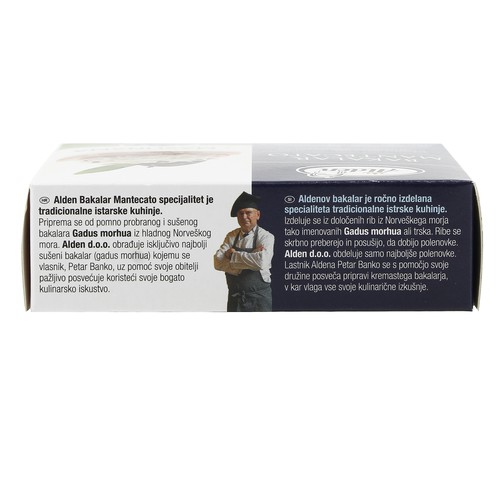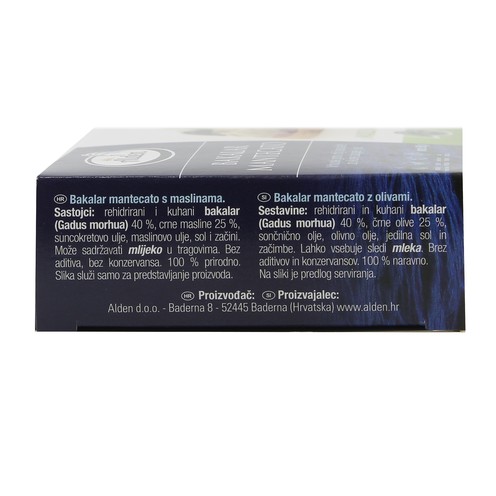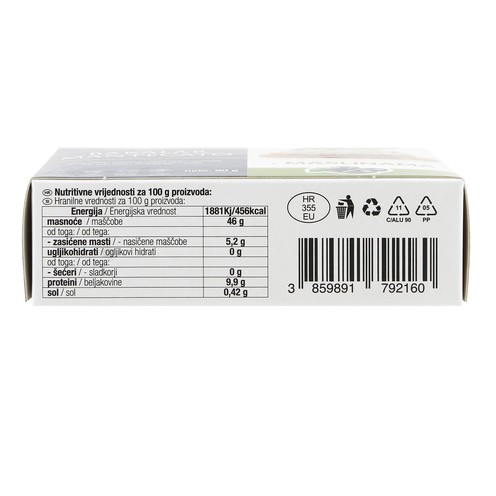 ALDEN D.O.O.
White Whisked Mantecato Cod Spread With Olives 90 g
Unit of measure: Kg, Price per single unit:
(VAT included in the price)
Alden Company from Istria has been making codfish delicacies and promoting healthy nutrition for many, many years.
 
White whisked Mantecato cod spread with olives is a result of generations of true devotion and skill of master cod-men. Treat yourself with this cod of refined flavour and top quality, with no preservatives, additives or artificial colouring.