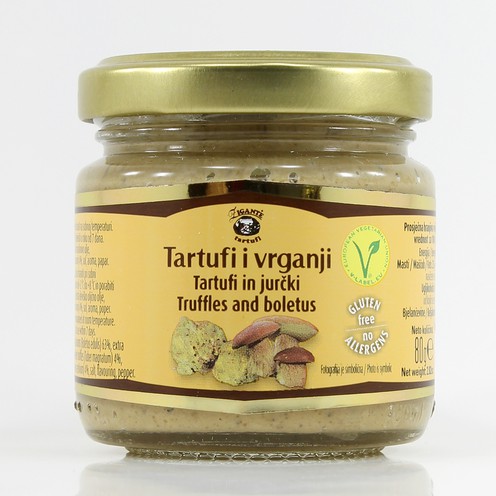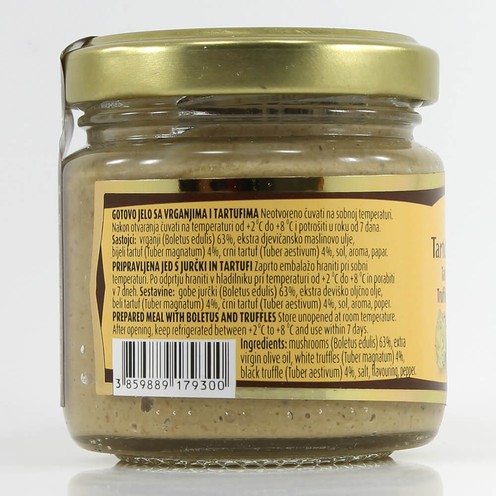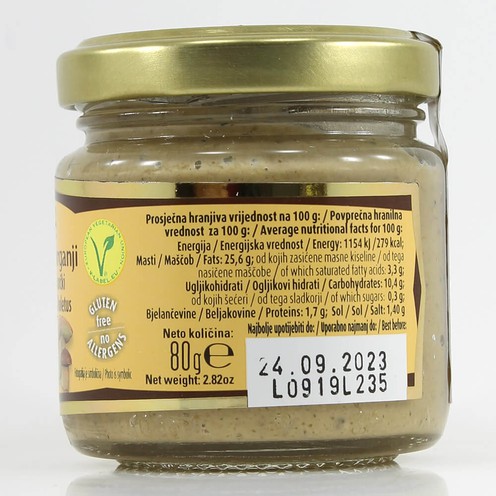 ZIGANTE TARTUFI D.O.O.
Truffle and Penny Bun Pâté 80 g
Unit of measure: Kg, Price per single unit:
(VAT included in the price)
Zigante truffle and penny bun pâté with a specific aroma profile, can be used for refining ready meals, for preparing sauces or as a spread.
 
Zigante Tartufi company from Buje is the first brand of truffle production and sales in Croatia. Their portfolio consists of 50 truffle based products and is a testament to quality based on consistent work and premium materials.