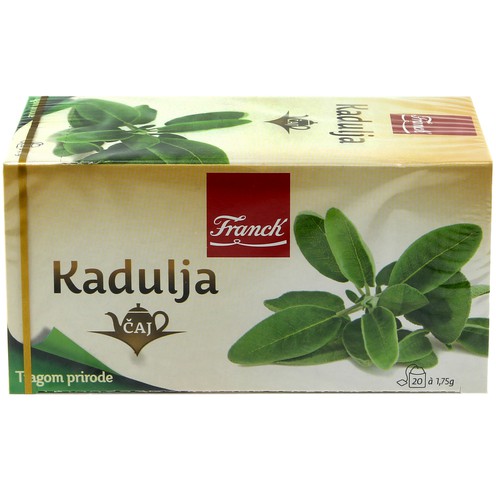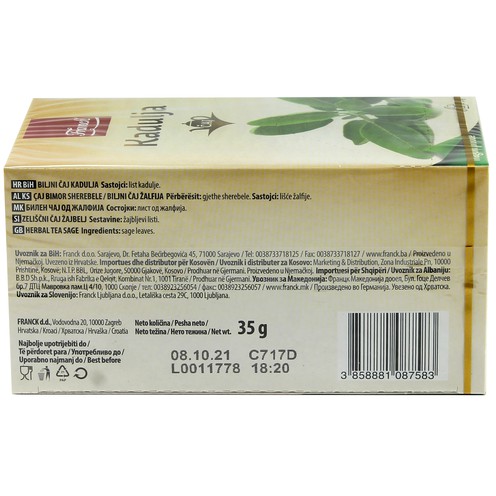 FRANCK D.D.
Tea sage
Unit of measure: Kom, Price per single unit:
(VAT included in the price)
Region of origin: Kontinentalna Hrvatska
The Latin name for sage, salvia, stems from the word salvus, meaning healthy. The sage plant can reach heights of up to 70 cm, and its flowers can be white, pink or purple.
The packaging contains 20 filter bags.
Preparation: Add filter bag to 2 dl of boiling water (100°C). Leave for 5-8 minutes. Remove filter and add sugar to taste.