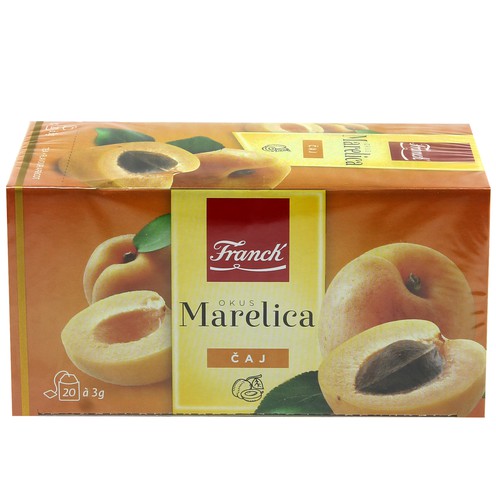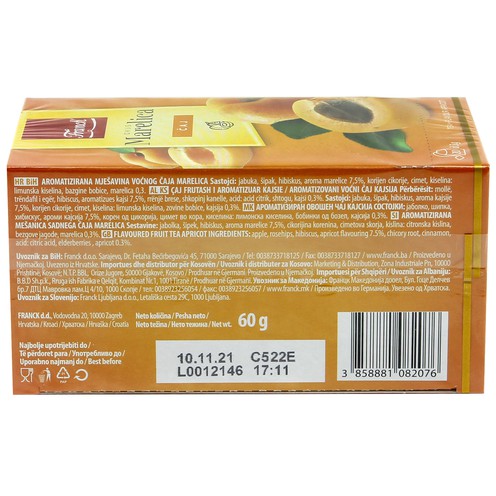 FRANCK D.D.
Tea apricot
Unit of measure: Kom, Price per single unit:
(VAT included in the price)
Region of origin: Kontinentalna Hrvatska
Apricot is a true velvety treasure trove. The fruit has a unique flavour reminiscent of nectar, and is used for food, while the pits are used to make oil.
The packaging contains 20 filter bags.
Preparation: Add filter bag to 2 dl of boiling water (100°C). Leave for 5-8 minutes. Remove filter and add sugar to taste.