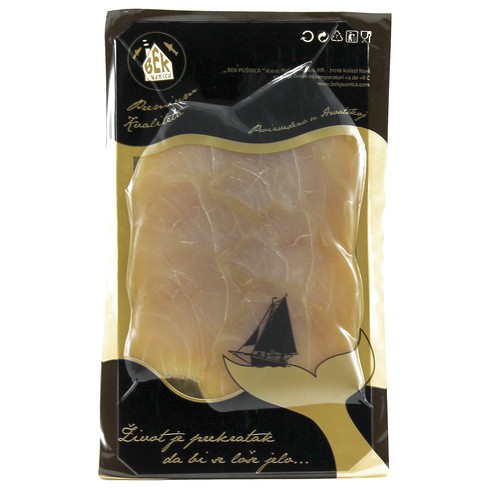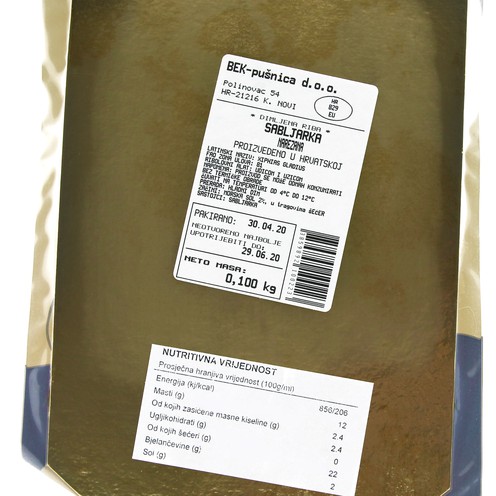 BEK-PUŠNICA D.O.O.
Smoked Sliced Swordfish 100 g
Unit of measure: Kg, Price per single unit:
(VAT included in the price)
Region of origin: Dalmacija
Smoked swordfish has been dry-salted with sea salt and traditionally smoked cold on beech sawdust.
 
BEK-pušnica company from Kaštel Novi produces smoked fish and seafood delicacies. All meals are prepared in a natural and traditional way, with no preservatives or additives.