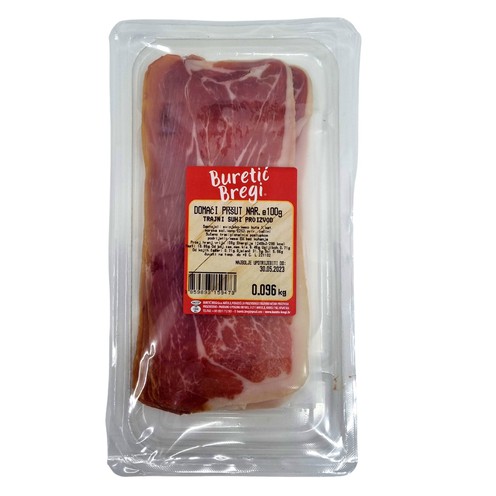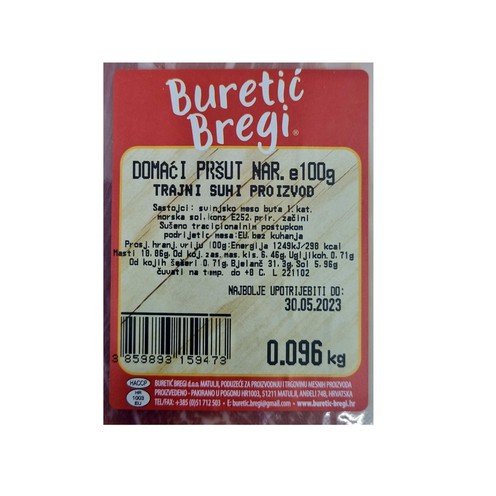 BURETIĆ BREGI D.O.O.
Sliced Homemade Prosciutto 100 g
Unit of measure: Kg, Price per single unit:
(VAT included in the price)
Region of origin: Sjeverni Jadran
Homemade prosciutto is as special as the region it comes from. This exceptional delicacy is prepared without the addition of artificial preservatives.
 
Buretić Bregi comes from Bregi at the foot of the Učka mountain. Their business is connected to the Buretić family production tradition from Boljun in Istria which has been producing agricultural and livestock products over 100 year. Their meat and dairy production has connection to many other livestock breeders from Istria, Kvarner, area of Zagreb and Slavonia. Their traditional meat products of Istria and Kvarner by Buretić are produced from natural ingredients with the help of basic technology based on natural processes, to ensure premium appearance, aroma and flavour of their products.