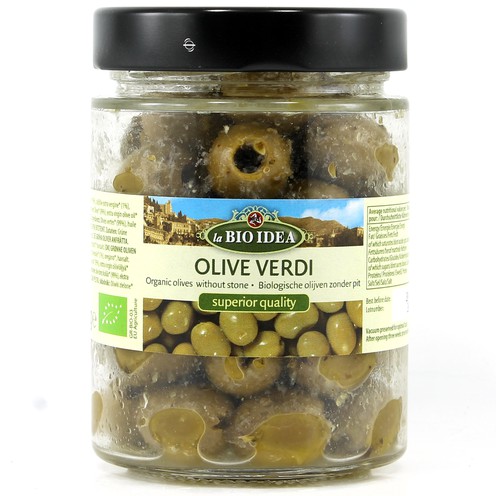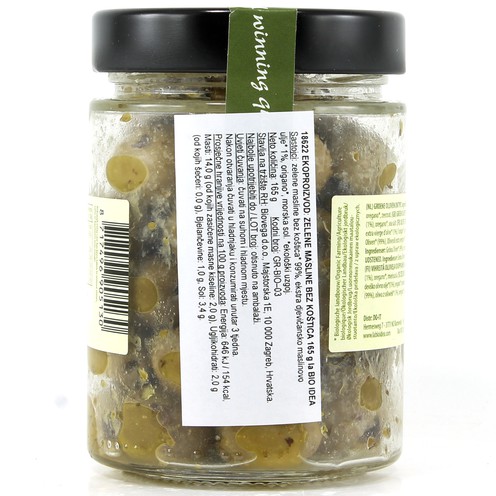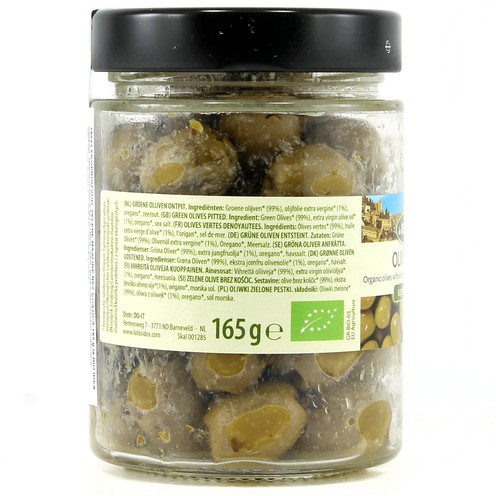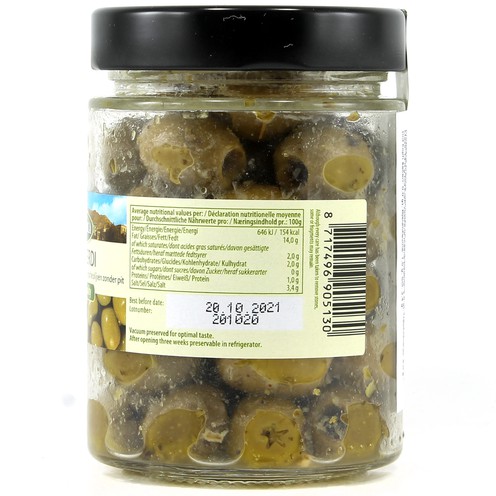 LA BIO IDEA
Pitted green olive La Bio Idea 180 g
Unit of measure: Kg, Price per single unit:
(VAT included in the price)
Country of origin: Netherlands
Pitted green olives, high quality and sumptuous taste. Add them to salads, sauces, pizza or other dishes of your choice. They go especially well with Mediterranean cuisine.
 
Ingredients pitted green olives * 99%, extra virgin olive oil * 1%, oregano *, sea salt. * organic farming. Code number: GR-BIO – 03. Places on the Croatian market: Biovega d.o.o., Majstorska 1E, 10 000 Zagreb, Croatia. Best to use up to / LOT number: printed on the packaging. Storage conditions: Store in a dry and cool place. After opening, store in the refrigerator and consume within 3 weeks.