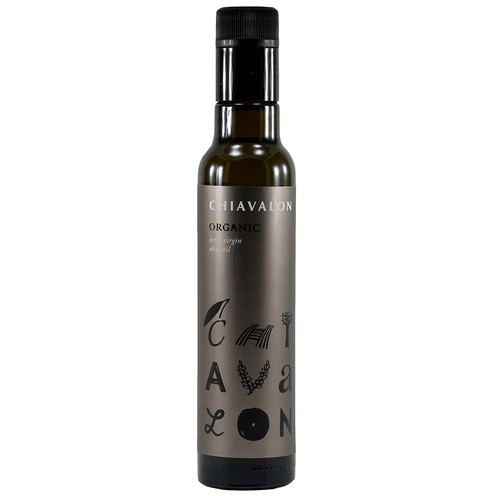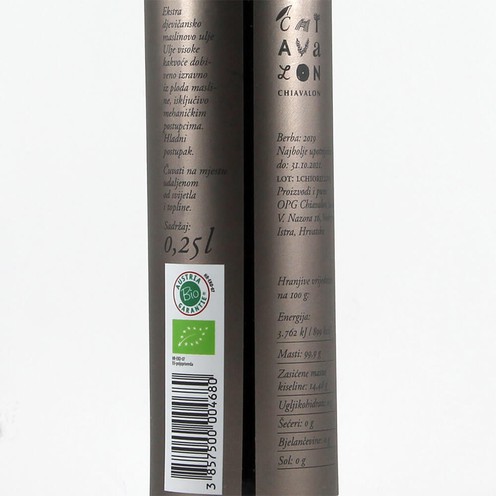 CHIAVALON SANDI - OPG CHIAVALON
Organic Extra Virgin Olive Oil 0,25 l
Unit of measure: Lit, Price per single unit:
(VAT included in the price)
Extra virgin olive oil Organic is produced using only ecologically certified resources.Organic extra virgin olive oil has an intense and very sophisticated aroma.
 
It goes great with mixed vegetable salads, legumes starters, boletus soups, molluscs dishes, grilled fish, marinated or grilled tuna, red and white meat and various cheeses. We recommend it with all pasta and risotto dishes. Can be served with dessert, best with vanilla ice-cream or chocolate pastries.
 
The Chiavalon family puts all their hard work and perseverance into their brand and as a result, you can taste the finest and most palatable top quality extra virgin olive oil. Chiavalon olive oils hold ecological and authenticity certificates, ensuring that this is pure Istrian extra virgin olive oil from and 100% organic.