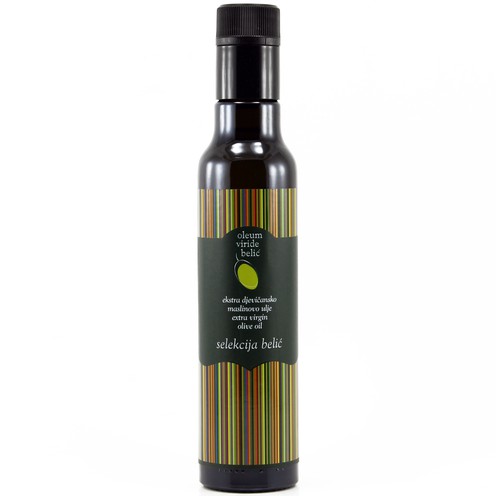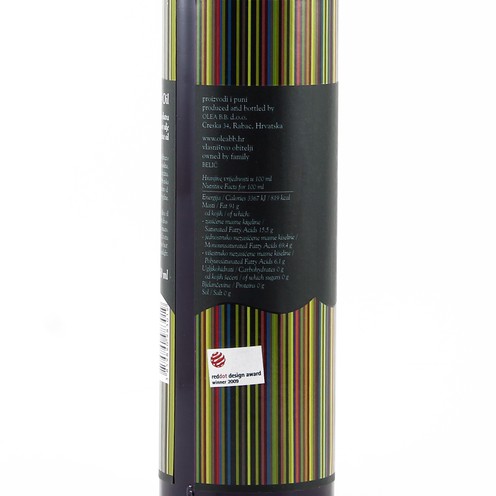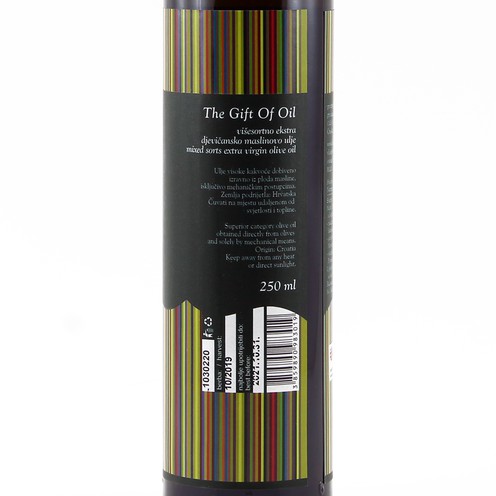 OLEA B.B. D.O.O.
Oleum Viride Belić Extra Virgin Olive Oil 0,25 l
Unit of measure: Lit, Price per single unit:
(VAT included in the price)
This multi-variety extra virgin olive oil is mildly bitter and spicy. It is an ideal combination of the varieties Leccino, Vodnjanska crnica, Frantoio, Istarska bjelica, Buža and Pendolino.
 
This olive oil is characterized by a magnificent green hue, wonderful scent and delicious taste of olives which comes from the strong characteristics of the varieties. Oleum viride olive oils are unique "fruit juices", created for a true gourmet pleasure and beneficial for your health.
 
This oil pairs well with lamb and veal peka dishes, asparagus with prosciutto and eggs, fish and grilled vegetables, cuttlefish risotto, octopus salad, grilled salmon, smoked salmon and with corn maneštra.