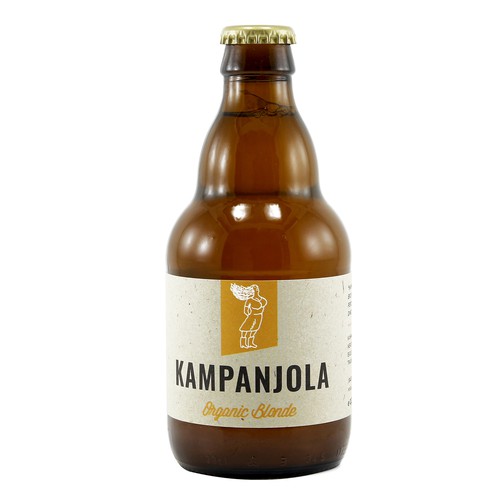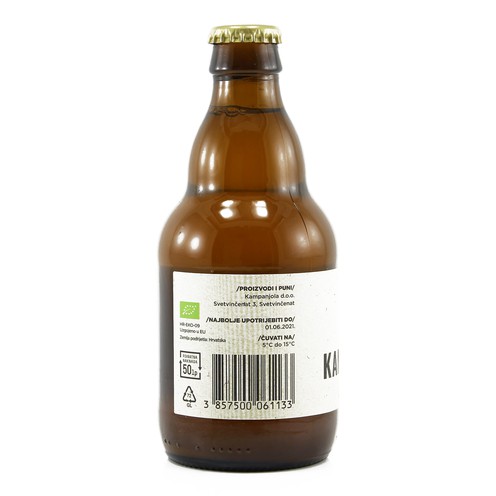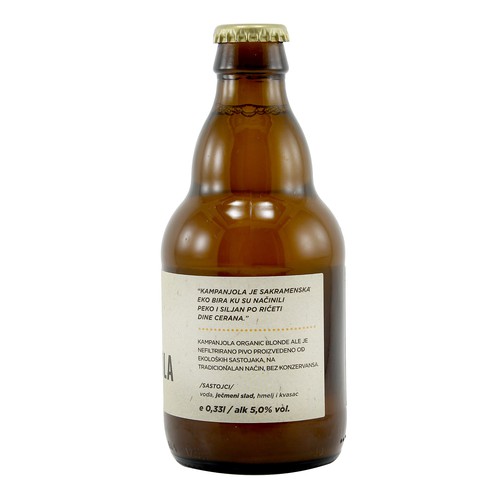 KAMPANJOLA D.O.O.
Kampanjole Blond Ale - Organic Beer 0,33 l
Unit of measure: l, Price per single unit:
(VAT included in the price)
Kampanjola Bionda with 5.0% alcohol is made from 3 types of barley malt and 3 hops. It is characterized by a golden color with a stable foam. With its mild citrus and fruit flavor, it is ideal for refreshment in the summer, but will not disappoint you all year round.
Kampanjola is the first Croatian beer from Savičenta, produced from ecological ingredients, in the traditional way, without preservatives.