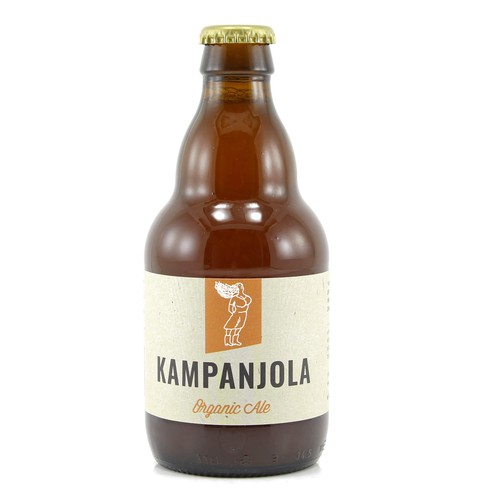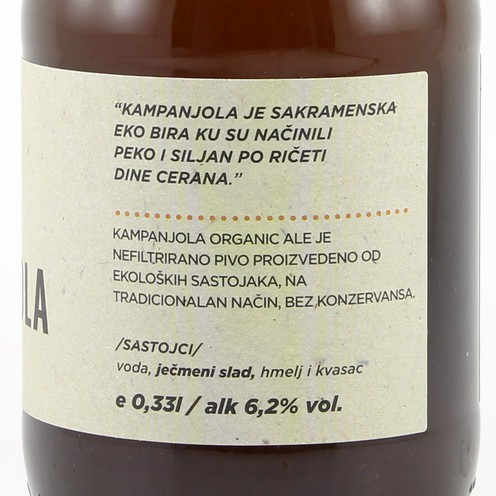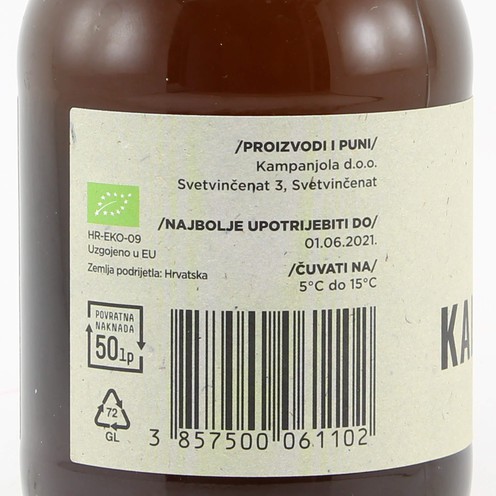 KAMPANJOLA D.O.O.
Kampanjola Pale Ale - Organic Beer 0,33 l
Unit of measure: l, Price per single unit:
(VAT included in the price)
Kampanjola is the first Croatian eco beer from Savičenta. It is herbicide and pesticide-free, no added preservatives. Kampanjola is a non-filtered beer with 6,2% alcohol, produced from eco-friendly ingredients in a traditional manner. The beer is full in flavour, palatable and refreshing.