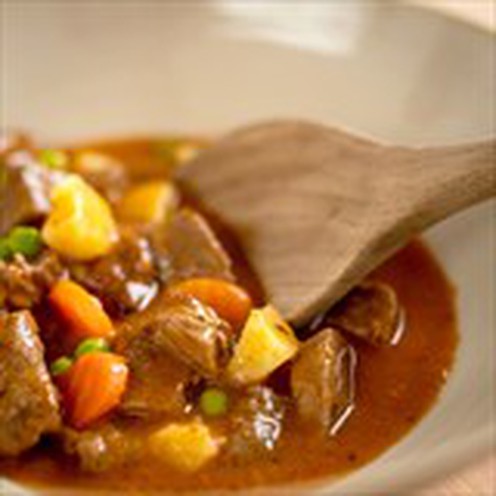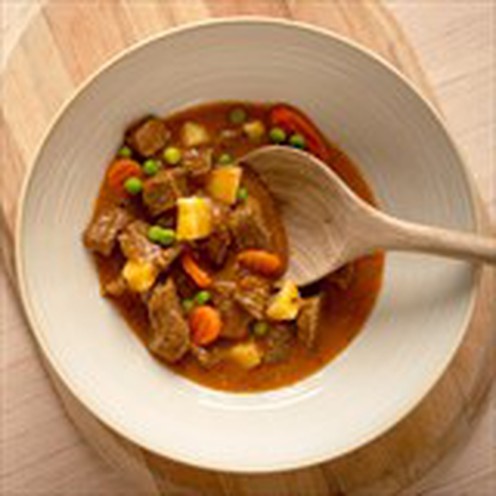 VALFRESCO
Kalendraka for 1 Person (450 g)
Unit of measure: Kg, Price per single unit:
(VAT included in the price)
Traditional Istrian dish - potato stew with homegrown peas and carrots.
 
Instructions for consumption: remove the desired amount of kalendraka from the package, place in a bowl and heat on the stove or in the microwave. If you wish to freeze the remaining amount, be sure to do so before the expiration date. Frozen food needs to be defrosted in the refrigerator and cooked until boiling before consumation. Once defrosted food must not be refrozen
 
KALENDRAKA
Ready meal - potato stew for 1+ serving.
Ingredients: beef 32%, water, vegetable sauce (onion, water, CELERY, carrot, garlic, sunflower oil), potato 11%, carrot, pea, red wine (contains SULFITE), sunflower oil, WHEAT flour, tomato concentrate (tomatoes 99.6%, salt), tomato pulp (tomato 70%, tomato juice 30%, acidity regulator: citric acid), salt, pepper, dry spices. May contain traces of GLUTEN, EGGS, SOY, CELERY, SESAME, MILK and MUSTARD.
 
Net weight: 450 g
Store at temperatures from +4°C to +8°C.
 
Nutritional infomation - typical value per 100 g of product: energy 717.2 kJ / 171.2 kcal, fat 8.3 g of which saturates 2.7 g, carbohydrate 9.2 g of which sugars 0.4 g, proteins 14, 9 g, salt 1.1 g.
 
Produced by: Valamar Riviera d.d., Stancija Kaligari 1, Poreč
Made in Croatia.
Packed in a protective atmosphere.
Potatoes and carrots in this dish are from local producers.