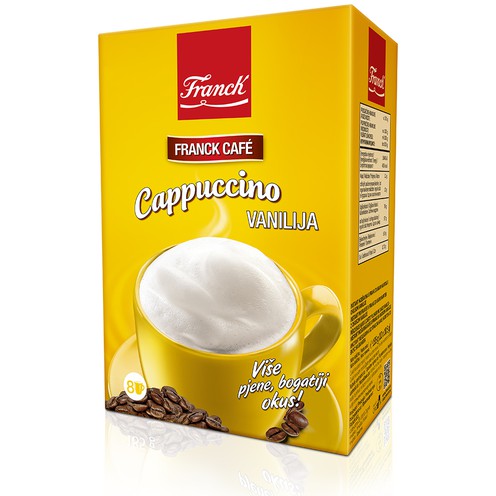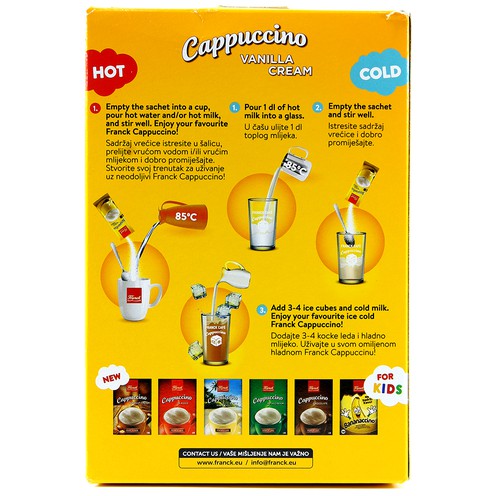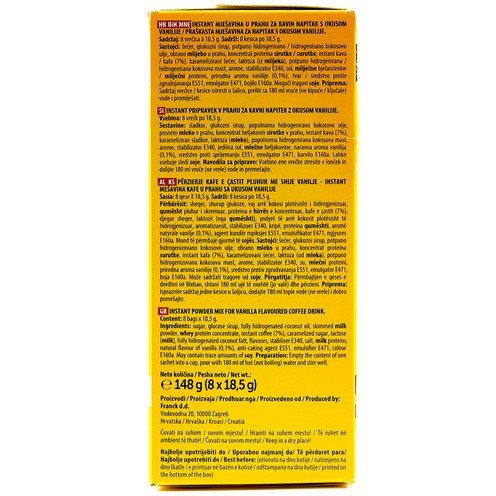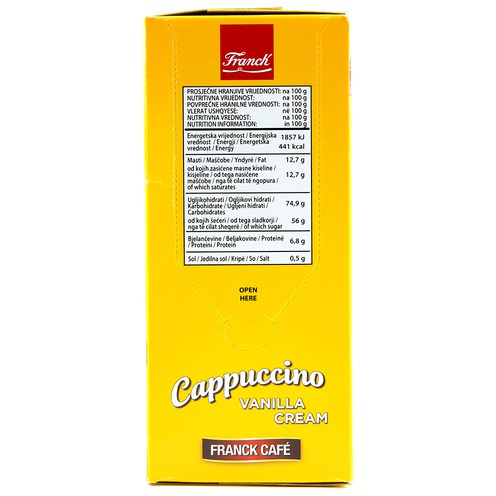 FRANCK D.D.
Instant Cappuccino Vanilla Cream 148 g
Unit of measure: Kg, Price per single unit:
(VAT included in the price)
Region of origin: Kontinentalna Hrvatska
One of the most popular flavors of cappuccino with a natural vanilla aroma. It can be served hot or cold.
The package contains 8 bags.
 
HOT PREPARATION
Shake the contents of the bag into a cup, pour 180 ml of hot (not boiling) water and stir.
 
COLD PREPARATION
Pour 1 dl of warm milk into a glass and shake out the contents of the bag and mix well. Finally, add 3-4 ice cubes and cold milk.