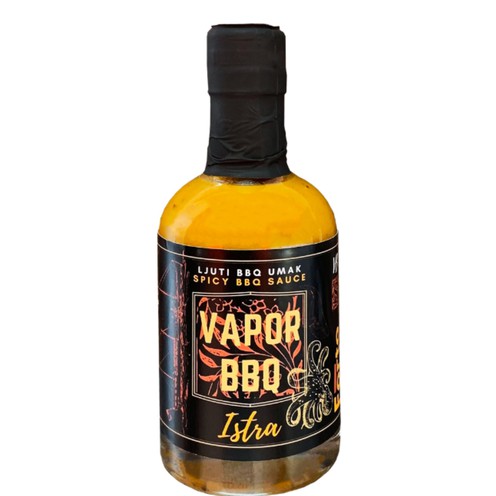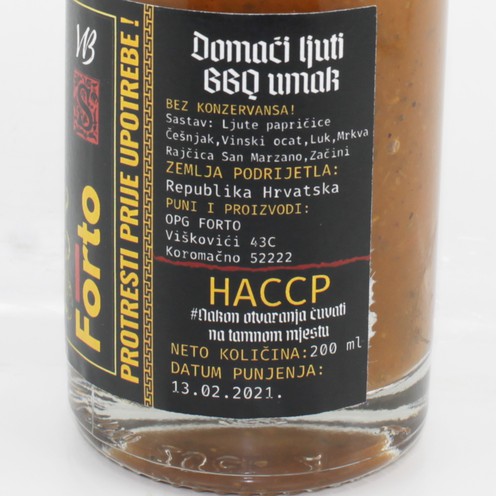 PETROVIĆ STEFAN - OPG FORTO
Homemade hot BBQ sauce Vapor 200 ml
Unit of measure: l, Price per single unit:
(VAT included in the price)
Homemade hot BBQ Vapor sauce, very intense flavor designed to marinate meat and goes phenomenally with barbecue but can also be eaten directly as a sauce. When roasting, the sauce is coated on the meat so that the spiciness can increase. The name Vapor comes from the old Istrian word for steamer.
 
Forto home-made hot sauces are made in Labin, eastern Istria, at the family estate of Stefan Petrović where they have discovered that istrian limestone soil works wonders for the development of capsaicin in chilli peppers, so they have planted 17 different types which they use to produce 5 types of their own hot sauces. They do not use pesticides, chemicals or preservatives during production.