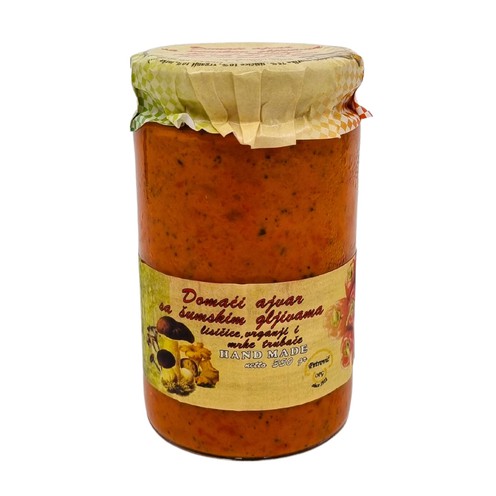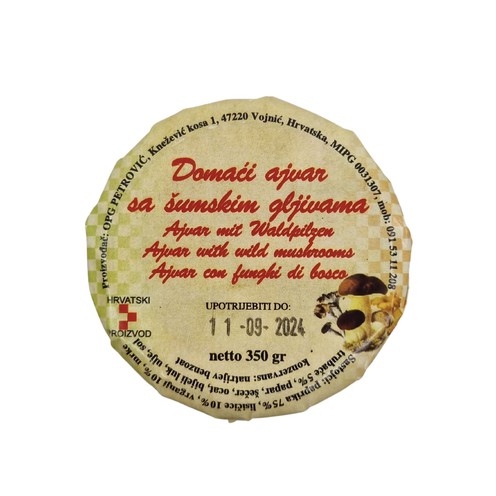 PETROVIĆ MILENKO - OPG
Homemade ajvar with forest mushrooms 350 g
Unit of measure: Kg, Price per single unit:
(VAT included in the price)
Region of origin: Sjeverni Jadran
Homemade ajvar with forest mushrooms. Produced by OPG Petrović from Vojnić.
Ingredients: bell pepper 75%, chanterelles 10%, porcini mushrooms 10%, black trumpet mushrooms 5%, pepper, sugar, vinegar, garlic, oil, salt, preservative: sodium benzoate.