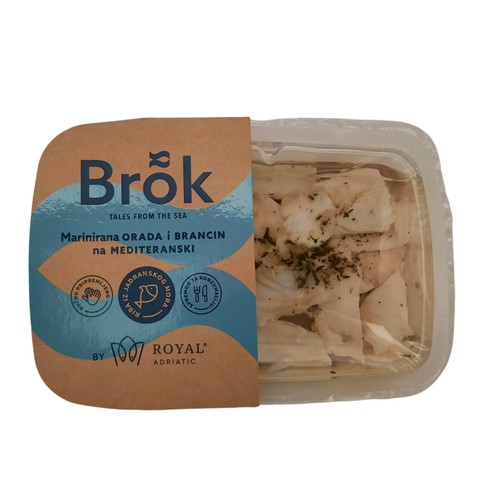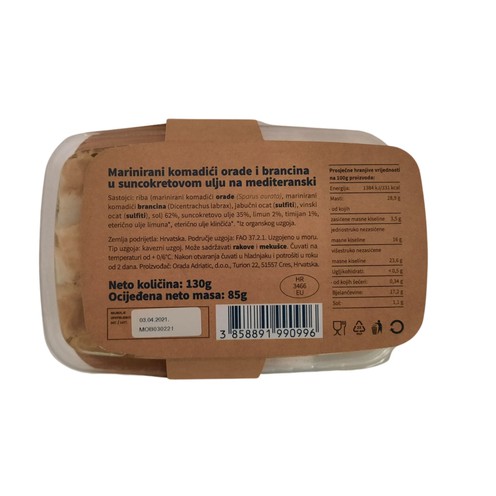 ORADA ADRIATIC D.O.O.
Gilthead seabream and seabass marinated Mediterranean Brok 130 g
Unit of measure: Kg, Price per single unit:
(VAT included in the price)
Region of origin: Sjeverni Jadran
Marinated gilthead seabream and seabass fillets in sunflower oil, with mediterranean spices. Handmade fish delicacy made of fish from the Adriatic Sea, ready for consumption. This fish delicacy is produced by the company Orada Adriatic (Royal Adriatic), which produces products made from fresh fish from their hatchery and from tiny blue Adriatic fish from catches.