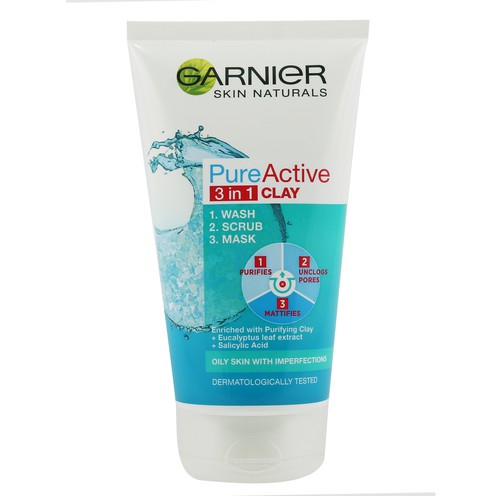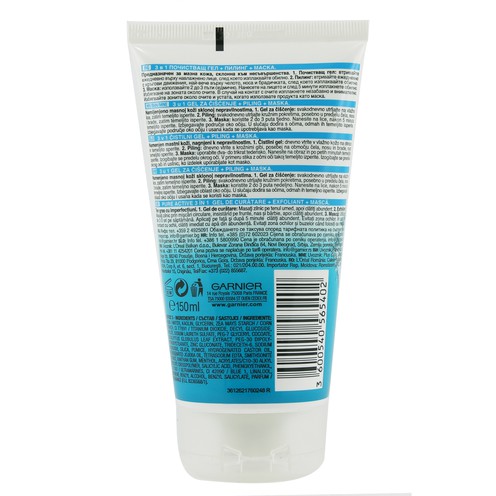 L'oreal
Garnier SkinActive Pure Active 3-In-1 Face Wash, Mask and Scrub 150 ml
Unit of measure: l, Price per single unit:
(VAT included in the price)
Country of origin: European Union
Garnier Pure Active 3-in-1 Wash Scrub & Mask works to remove excess sebum while unblocking pores and evening skin tone.
1. Wash – Apply daily to a wet face. Massage before thoroughly rinsing.
2. Scrub – Every day, massage into the forehead, nose and chin using a circular motion.
3. Mask – Every two to three days, apply to face before leaving for 3 minutes then rinsing.