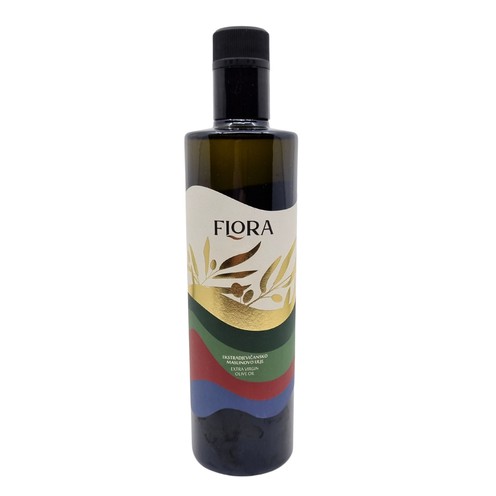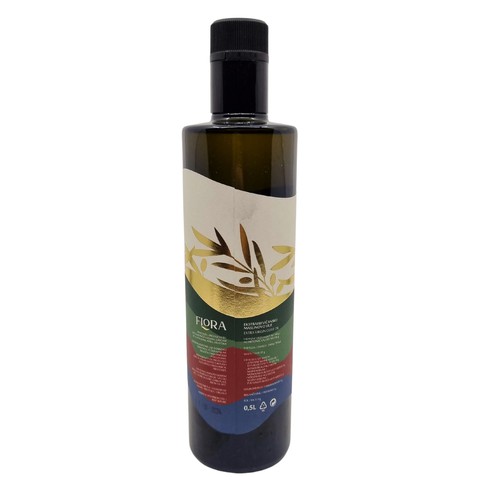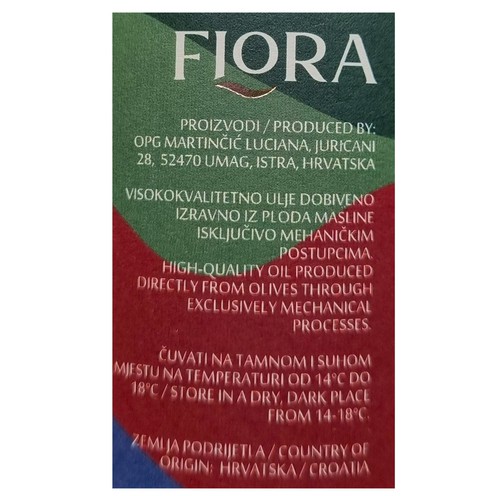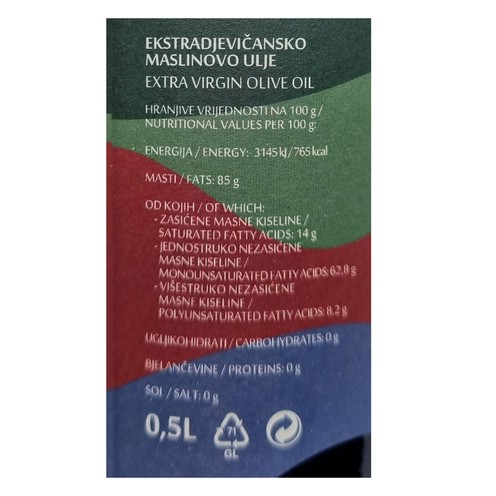 OPG MARTINČIĆ LUCIANA
Flora olive oil Punta Mulin 0,5 l
Unit of measure: l, Price per single unit:
(VAT included in the price)
Extra virgin olive oil, type Punta Mulin. Produced by OPG Martinčić Luciana from Juricani near Umag.
 
High-quality oil obtained directly from the olive fruit exclusively by mechanical methods. Store in a dark and dry place at a temperature of 14 °C to 18 °C.
Nutritional values per 100 g: energy 3145 kJ/ 765 kcal, fat 85 g (of which: saturated fatty acids 14 g, monosaturated fatty acids 62.8 g, polyunsaturated fatty acids 8.2 g), carbohydrates 0 g, proteins 0 g, salt 0 g.