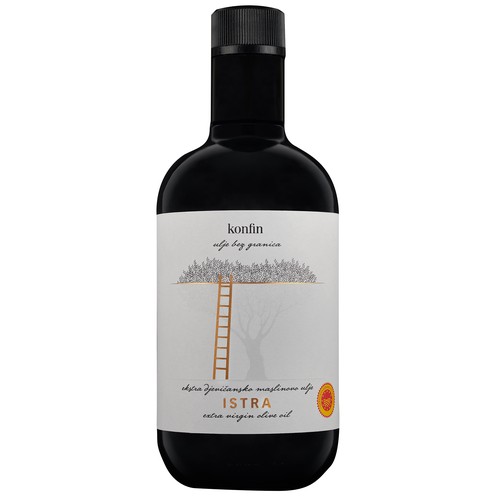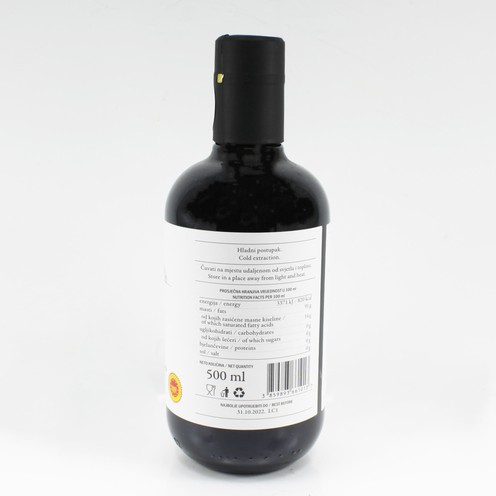 POLJOPRIVREDNA ZADRUGA MASLINARI ISTRE
Extra Virgin Olive Oil Konfin 0,50 l
Unit of measure: l, Price per single unit:
(VAT included in the price)
The first Istrian cooperative of extra virgin olive oil producers was founded at the end of 2019. It includes 66 members from Istria. The diligent hands of all members create top-quality olives throughout the Istrian peninsula and pour them into a drop of top-quality virgin olive oil. Extra virgin olive oil Konfin Blend from different olive varieties: Istrian bjelica, buža, carbonaca, leccino, pendolino. Clear green color, aroma of green olive fruit and freshly cut grass, full rounded taste, equally pronounced sweetness, bitterness and piquancy. It goes well with cream soups, various pastas and risottos, meat and fish dishes, salads and vegetables.