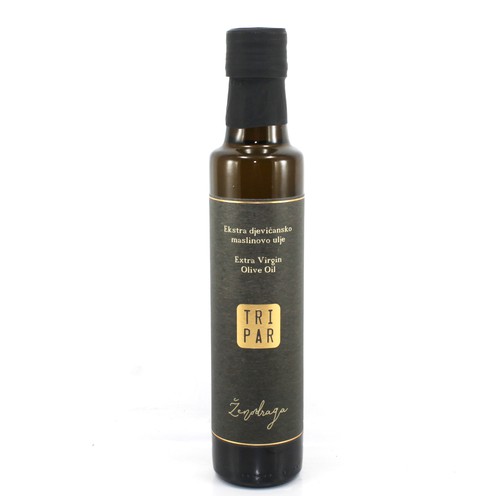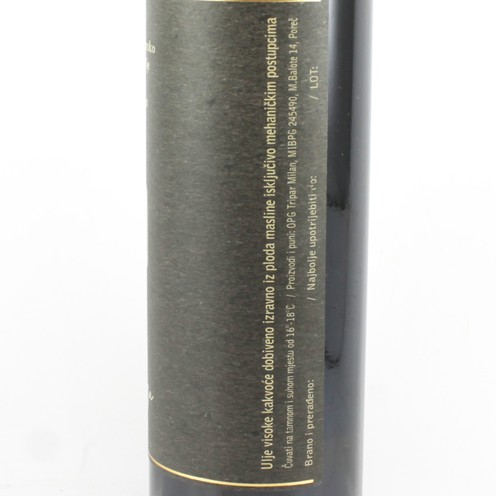 TRIPAR MILAN - OPG
Extra Virgin Olive Oil 0,5 l
Unit of measure: l, Price per single unit:
(VAT included in the price)

With the Tripar family extra virgin olive oil, you get to taste the magic of a local area just off the coast of Poreč. Theirs is a blend of four varieties – Istrian bjelica, leccino, pendolino and frantoio - bringing out the best of each to create outstanding flavours.
Their groves are located around the ancient hamlet of Ženodraga. Surrounded by rich Mediterranean landscapes and tended with care, the olive trees were planted in the late 1990s. Putting in hard work and love for their land ever since, the family has carried the olive oil traditions into the 21st century, so the richness of their captivating terrains lives in their top-of-the-line olive oil, awarded for quality and taste. All the work is done by a handful of family members; a couple of close friends will jump in for the autumn harvest.