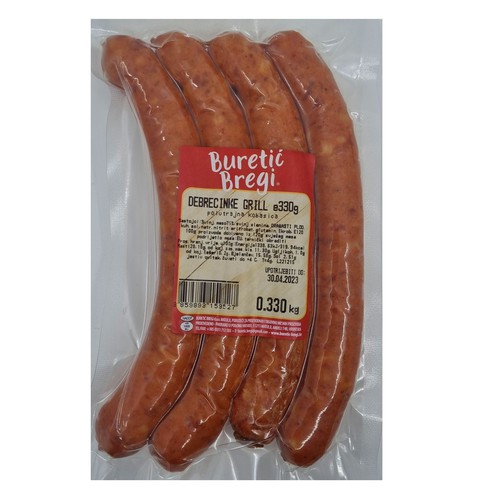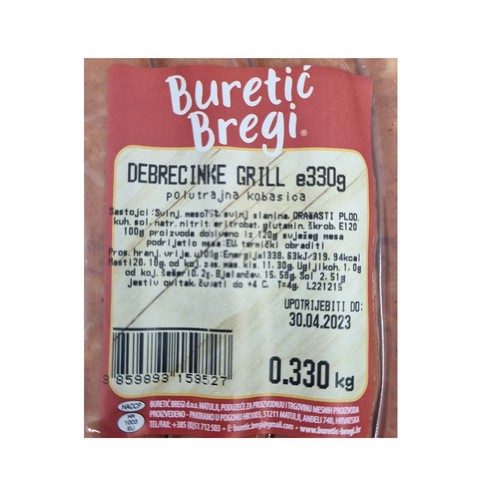 BURETIĆ BREGI D.O.O.
Debrecen Sausage 330 g
Unit of measure: Kg, Price per single unit:
(VAT included in the price)
Country of origin: Croatia
Debrecen sausage has a more intense taste. It is slightly smoked and seasoned with paprika, which gives it a special reddish-orange color, which distinguishes it from other sausages. With its characteristic taste, it attracts lovers of strong and full flavor. It is ideal for quick preparation on a grill pan.
 
Buretić Bregi comes from Bregi at the foot of the Učka mountain. Their business is connected to the Buretić family production tradition from Boljun in Istria which has been producing agricultural and livestock products over 100 year. Their meat and dairy production has connection to many other livestock breeders from Istria, Kvarner, area of Zagreb and Slavonia. Their traditional meat products of Istria and Kvarner by Buretić are produced from natural ingredients with the help of basic technology based on natural processes, to ensure premium appearance, aroma and flavour of their products.