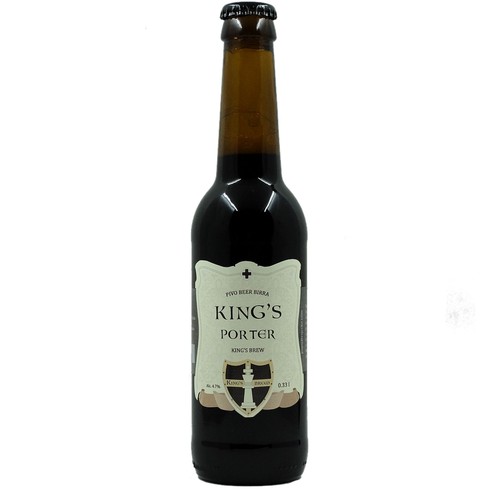 KINGS CAFFE D.O.O.
Craft Beer King's Porter 0,33 l
Unit of measure: l, Price per single unit:
(VAT included in the price)
Region of origin: Sjeverni Jadran
Dark beer made with 4 types of barley malt and roasted barley that brews with moderate hop bitterness, leaves hints of coffee and chocolate. Water hardness from the area of the city of Rijeka where King's Porter is produced is ideal for this style of the beer, and it allows the full range of flavors and the fullness of taste so characteristic for this ancient style from the north of England.