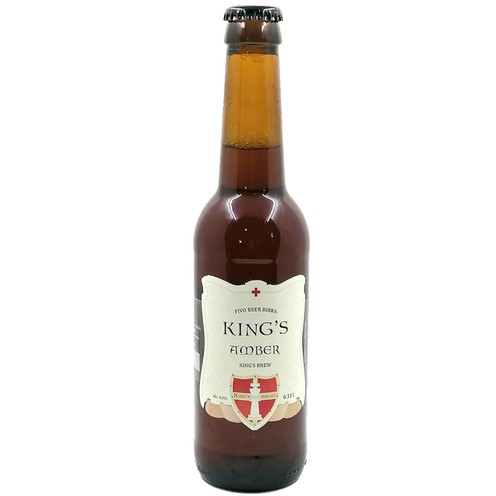 KINGS CAFFE D.O.O.
Craft Beer King's Amber 0,33 l
Unit of measure: l, Price per single unit:
(VAT included in the price)
Region of origin: Sjeverni Jadran
A gentle beer that stands out from the European tradition of beer production. Based on American hops and Croatian malt, King's Amber gives many flavors in very little alcohol. The English call such a beer session ale - that is, a beer that can be ordered all evening without fear of consequences.