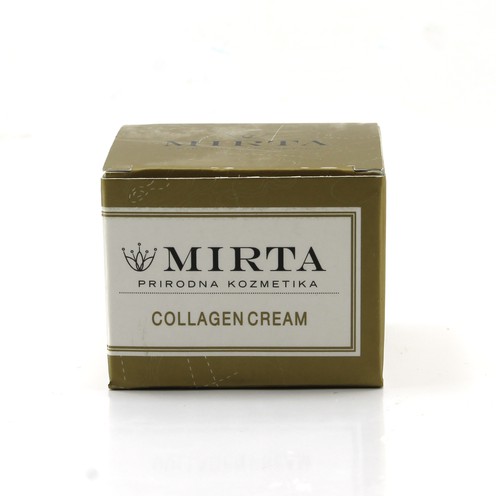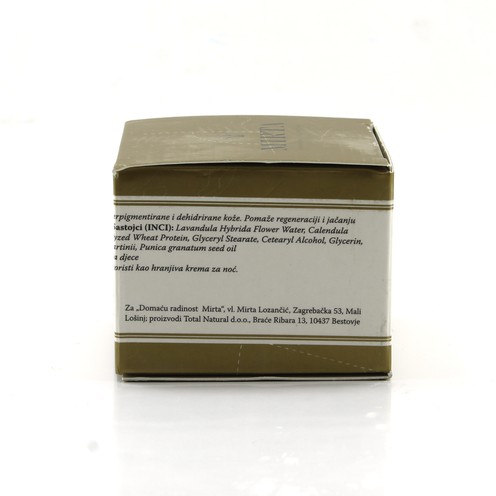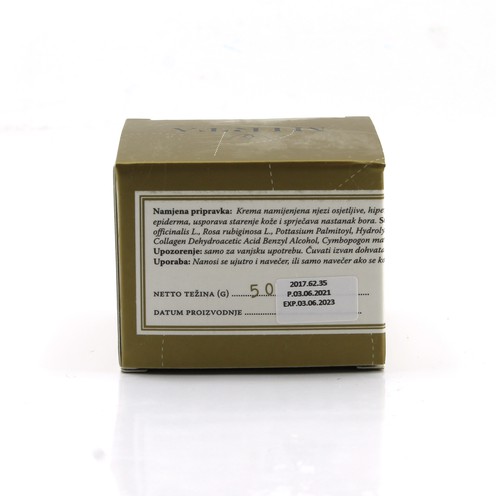 MIRTA D.O.O.
Collagen Face Cream Mirta 50 ml
Unit of measure: l, Price per single unit:
(VAT included in the price)
Region of origin: Sjeverni Jadran
Collagen-based face cream is like a natural Botox because it increases the elasticity of the skin and slows down its aging. It is intended for mature, hyperpigmented and dehydrated skin. It prevents skin aging and wrinkles, strengthens the epidermis and helps skin regeneration by creating collagen.
 
How to use: apply the cream to clean and dry skin of the face, neck and chest in the morning and/or evening.
 
Mirta natural cosmetics is a line of 100% natural cosmetic products based on medicinal herbs and herbal and essential oils characteristic of the Lošinj-Cres archipelago.