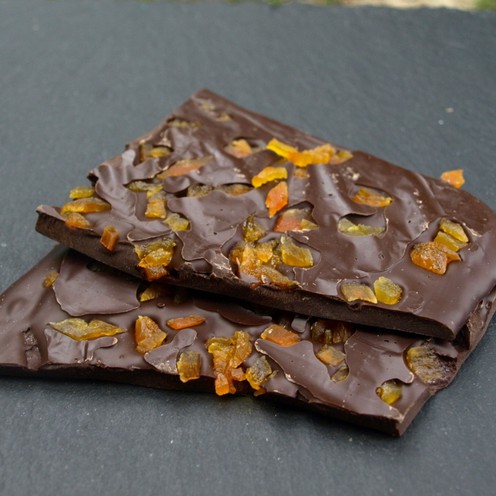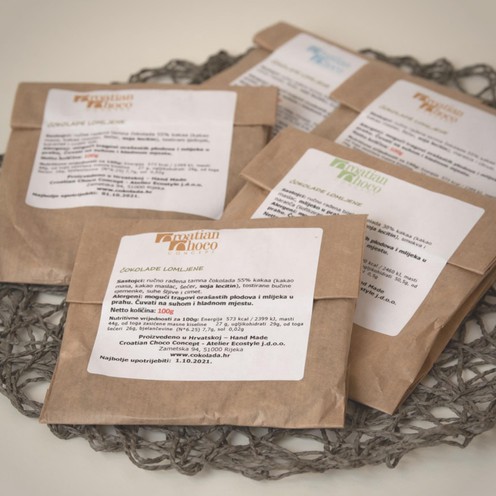 ATELIER ECOSTYLE J.D.O.O. ZA DIZAJN
Chocolate with Apricots and Citrus 100 g
Unit of measure: Kg, Price per single unit:
(VAT included in the price)
Region of origin: Sjeverni Jadran
Handmade chocolate with 55% cocoa and the addition of apricots and citrus.
 
Chocolate is produced and created by the Croatian Choco Concept, which sums up autochthony, originality, innovation and quality in the chocolate production. Authentic in ideas, tastes and design they are setting new choco-gastro trends.