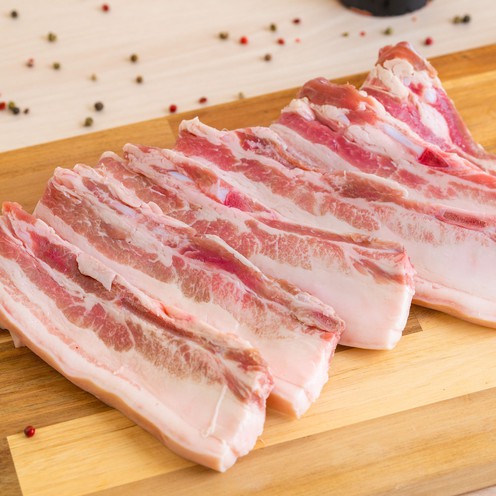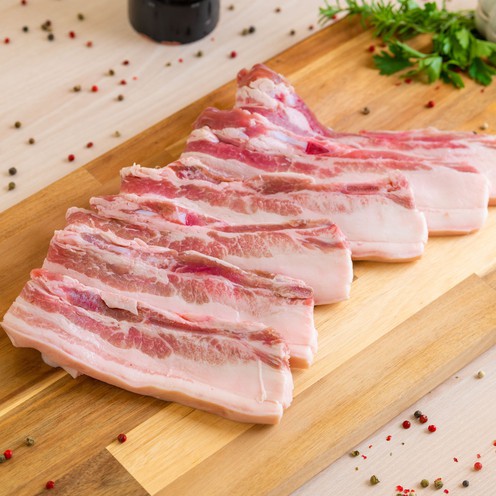 GOSPODARSTVO FERBEŽAR
Black pork Belly Chops for 4 persons (1 kg)
Unit of measure: Kg, Price per single unit:
(VAT included in the price)
Country of origin: Croatia
Defrosted black pork originating from Slavonia - pork belly chops
 
Instructions for consumption: the meat must be heat-treated before consumption. Do not break the cold chain. DO NOT FREEZE
Recommendation: barbecue or pan with mixed grilled vegetables
 
ROYAL PORK MEAT WITH BONE CUT
Pork - belly with bones for 4+ servings DEFROSTED
 
Net weight: 1000 g
Store at + 4 ° C
 
Produced by: Valamar Riviera d.d. Poreč Stancija Kaligari 1
Made in Croatia.