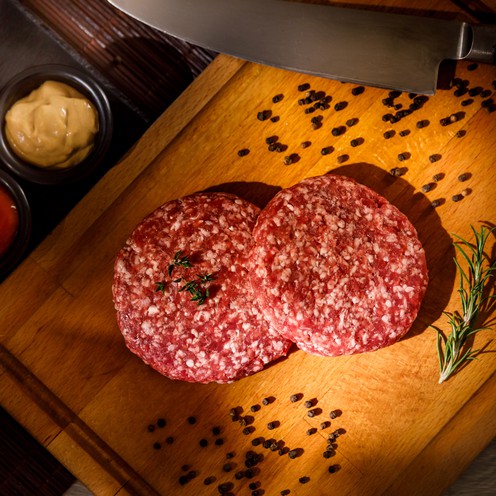 VALFRESCO
Black Angus burger for 4 persons (800 g)
Prepare a gourmet burger at home! The Black Angus beef is characterized by superior softness and juiciness, and we have chosen the best piece of meat from an Istrian family farm for you. The perfect choice for true meat lovers.
 
Instructions for consumption: the meat must be heat-treated before consumption. Do not break the cold chain. DO NOT FREEZE.
 
BLACK ANGUS BURGER
Meat preparation for 4+ servings - DEFROSTED
Ingredients: beef 99%, salt. Fat content ≤ 20%, ratio of collagen / meat protein ≤ 15%.
 
Net weight: 800 g
Store at temperture +2°C to +4°C
 
Produced by: Valamar Riviera d.d., Stancija Kaligari 1, Poreč
Country of origin: Croatia
Black Angus beef from an Istrian farm.