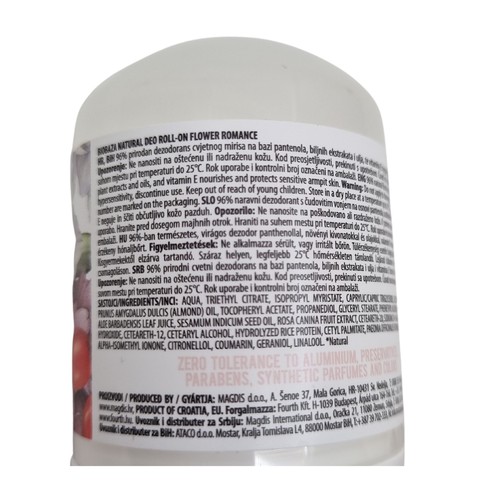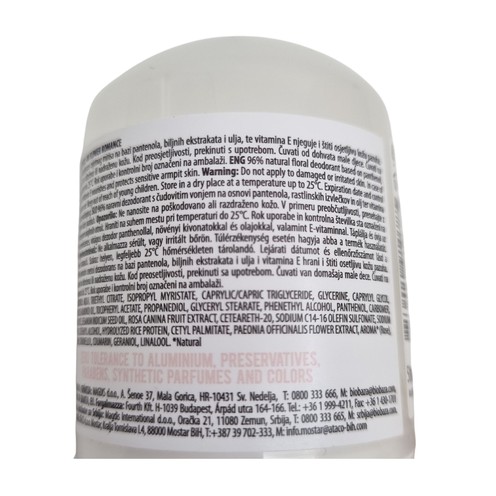 MAGDIS D.O.O.
Biobaza Flower Romance Deodorant Roll-on 50 ml
Unit of measure: l, Price per single unit:
(VAT included in the price)
This 96% natural deodorant based on panthenol, plant extracts, oils and vitamin E nourishes and protects the sensitive skin of the armpits. The light fragrance of rose hips, peonies and roses gives the skin softness and freshness.