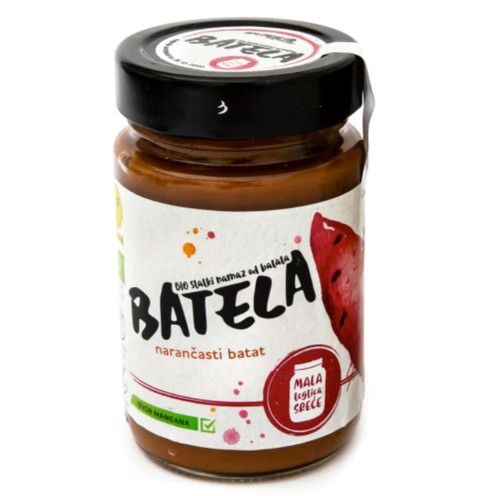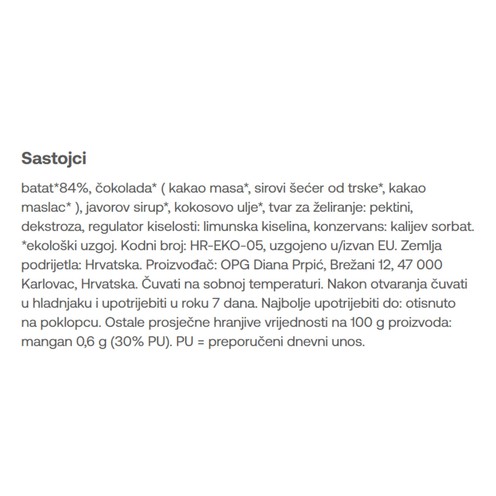 OPG DIANA PRPIĆ
Batela - bio sweet potato spread 250 g
Unit of measure: Kg, Price per single unit:
(VAT included in the price)
Region of origin: Kontinentalna Hrvatska
Sweet spread of orange sweet potato and chocolate, with the addition of maple syrup and coconut oil. It does not contain additional sugars, colors or preservatives. Suitable for vegans, contains no gluten or lactose. Spread it on bread, crackers or add it to cereals, porridges, sweet dishes, creams and cakes. After opening, the product must be kept in the refrigerator.