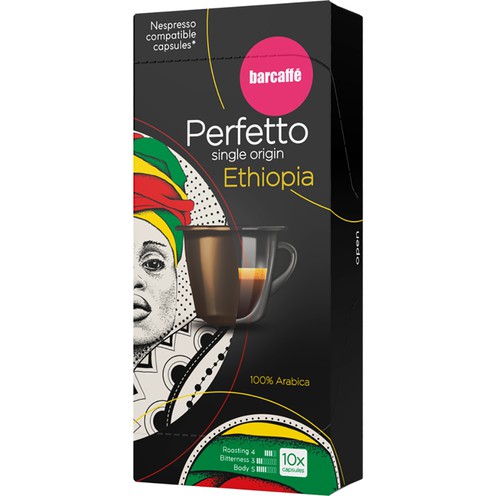 GRUPPO GIMOKA S.R.L.
Barcaffe Perfetto Single Origin Ethiopia Nespresso Capsules 55 g
Unit of measure: Kg, Price per single unit:
(VAT included in the price)
Barcaffe capsules are compatible with Nespresso coffee machines. These capsules have the characteristic scent of orange and jasmine flowers. They give an unusual and rich coffee with a note of lilac and honey.