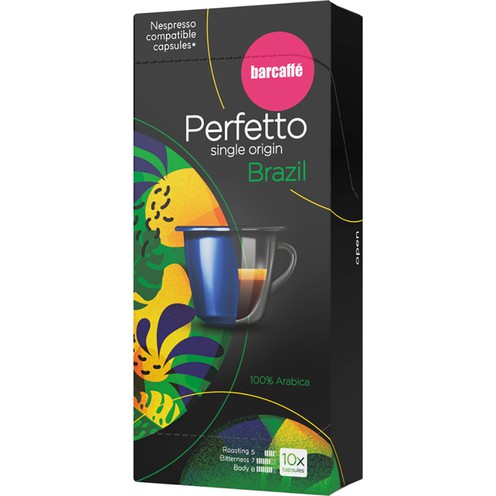 GRUPPO GIMOKA S.R.L.
Barcaffe Perfetto Single Origin Brazil Nespresso Capsules 55 g
Unit of measure: Kg, Price per single unit:
(VAT included in the price)
Barcaffe Perfetto capsules are compatible with Nespresso coffee machines. The aroma of chocolate and toasted nuts predominates in these full-flavoured capsules. They have the characteristic taste of freshly baked bread.