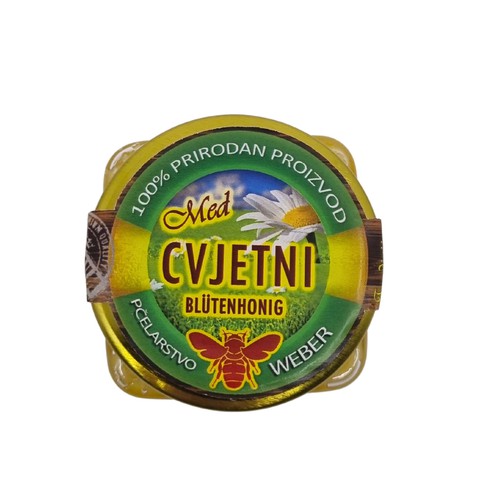 VEBER HRVOJE-OPG WEBER
Flower Honey 210 g
Unit of measure: Kg, Price per single unit:
(VAT included in the price)
Region of origin: Kontinentalna Hrvatska
Flower honey is the honey of several types of spring flowers such as dandelion, cherry, plum, apple, hawthorn, willow and other meadow and field flowers. It's recommended for boosting immunity and recovery after illness.
 
OPG Veber has been producing 100% natural, home-made honey and honey-based products. Through three generations, they have perfected and offer a wide range of innovative and functional products based on honey and other bee products that are beneficial for the health of the body. Today, they are beekeepers with over 300 bee colonies in a mobile and stationary apiary. Annually produce over 15 tons of various types of honey, propolis, flower powder and royal jelly.