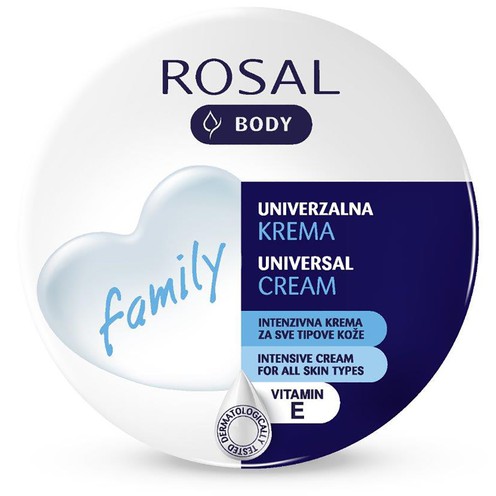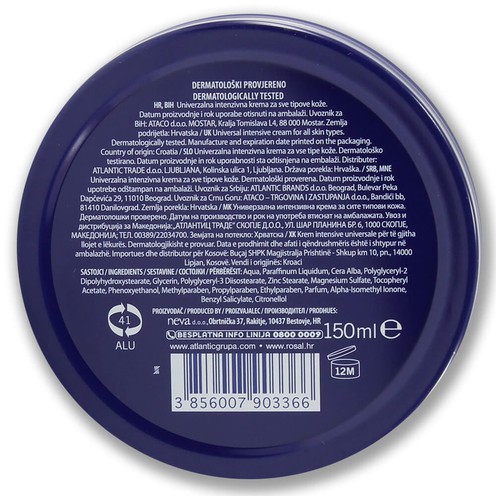 NEVA D.O.O.
Rosal Family Cream 150 ml
Unit of measure: l, Price per single unit:
(VAT included in the price)
Region of origin: Kontinentalna Hrvatska
Rosal Family universal face and body cream provides ideal skin protection for the whole family. This quick absorbing cream with a pleasant fragrance contains active ingredients which have an anti-oxidant and anti-inflammatory effect, as well as deep skin hydration.