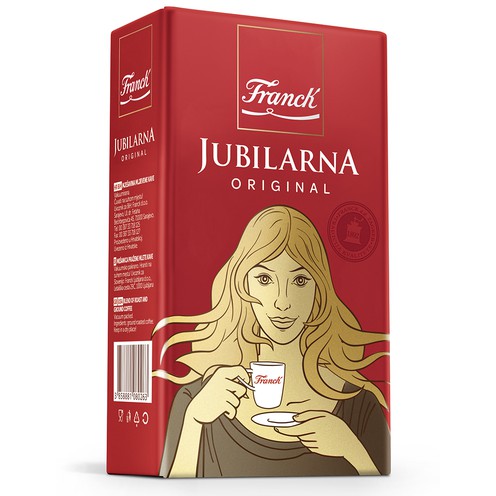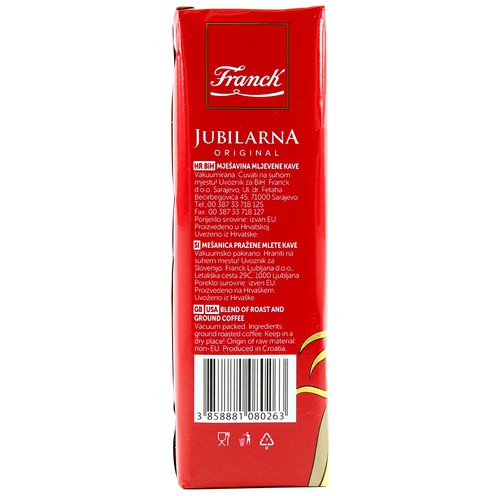 FRANCK D.D.
Jubilarna Coffee 250 g
Unit of measure: Kg, Price per single unit:
(VAT included in the price)
Region of origin: Kontinentalna Hrvatska
Jubliarna Original roasted ground coffee. A queen amongst coffee, with rich chocolatey flavour and irrresistible scent.
 
PREPARATION
Add 2 full teaspoons of coffee to 100mL of boiling water, mix well and heat again gently until the foam rises. Wait 3 to 5 minutes before serving.