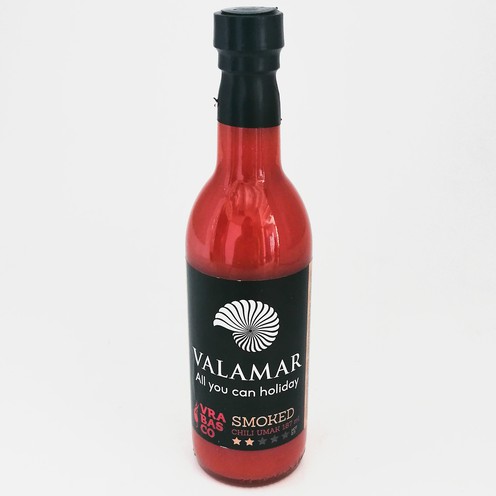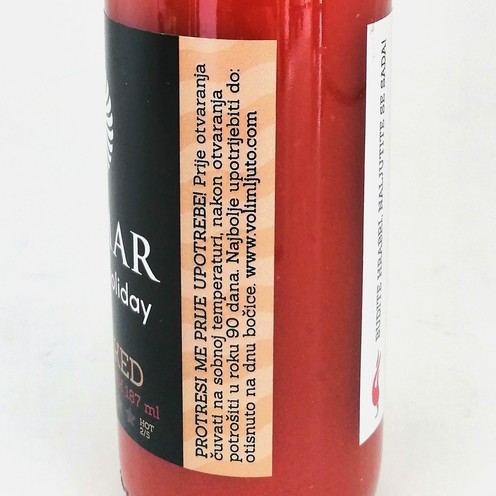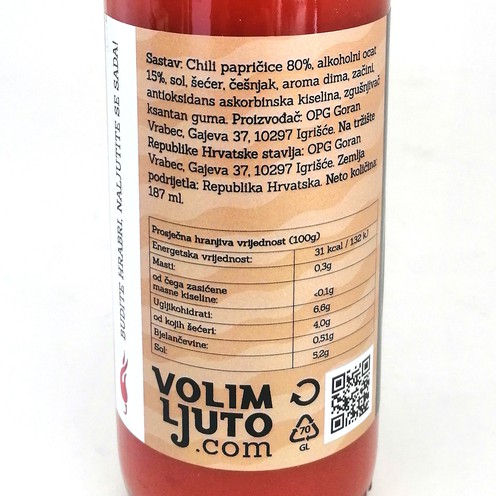 VOLIM LJUTO D.O.O.
Hot Sauce Vrabasco Smoked 187 ml
Unit of measure: l, Price per single unit:
(VAT included in the price)
Region of origin: Kontinentalna Hrvatska
Vrabasco Smoked hot sauce is made by fermenting a mixture of smoked Hot Portugal and Red Savina hot peppers for several months before adding vinegar, garlic and spices, which gives the sauce a special taste while retaining the aroma of smoke, intense hotness and natural red color. This is one of the most popular sauces for all those who adore smoked aroma and moderate spiciness. It goes very well with barbecue, but can also be combined with pasta! It does not contain artificial additives or preservatives.
 
Hotness level: 2/5
 
The sauce comes from Vrabec Goran family farm from the vicinity of Zagreb, and his team, which is called Volim Ljuto, works every day to provide hot food lovers with the highest quality home-made products. They grow and sell seedlings and fruits of hot peppers, as well as their processed products in the form of sauces, ajvar, conserved vegetables and spices. All products are homemade, and they are happy to spread knowledge about hot peppers, as well as information and tips on how to grow them.