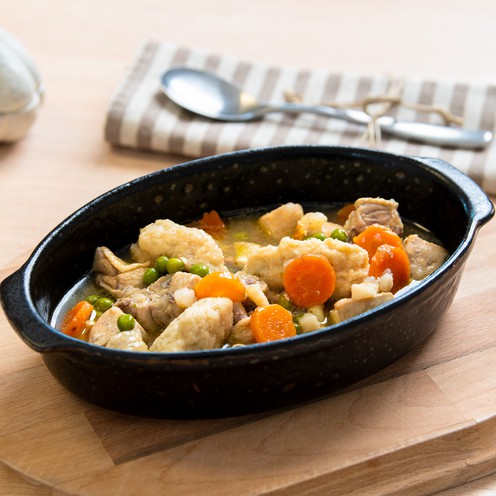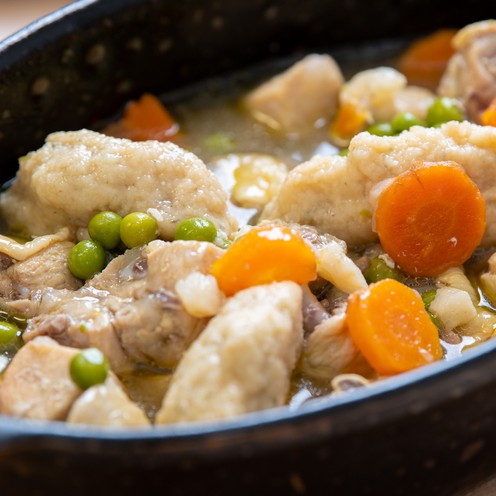 VALFRESCO
Ajngemahtec with Semolina Dumplings for 2 persons (1 kg)
Unit of measure: Kg, Price per single unit:
(VAT included in the price)
Delicious and rich thick chicken soup made with locally sourced chicken from an Istrian family farm, vegetables and semolina dumplings, which is an excellent choice for cold winter days.
 
Instructions for consumption: remove the desired amount of soup with dumplings from the package, put in a bowl and heat on the stove or in the microwave.
 
EINGEMACHTES WITH SEMOLINA DUMPLINGS
Thick chicken and vegetable soup with semolina dumplings for 2+ meals
Ingredients: thick chicken and vegetable soup 88% (water 40%, chicken meat with bones 34%, onion 7%, peas 5%, carrots 5%, CELER 5%, garlic, sunflower oil, salt), semolina dumplings 12 % (EGG, WHEAT GRAPE 25%, WHEAT FLOUR, grated hard cheese (MILK, salt, rennet, preservative: lysozyme from EGG, anticoagulant: cellulose), water, parsley, salt). Contains gluten, soy, sesame, and mustard in traces.
 
Net weight: 1000 g
Store at + 4 ° C to + 8 ° C
 
Nutritional information - typical value per 100 g of product: energy 659 kJ / 158 kcal, fat 10 g of which saturates 3 g, carbohydrates 6 g of which sugars 1 g, proteins 11 g, salt1 g.
 
Packed in a controlled atmosphere.
Produced by: Valamar Riviera d.d. Porec, Stancija Kaligari 1
Made in Croatia.